Lindner Management Systems Inc.
Empower your organization with the tools it needs to succeed.

A complete ERP system,
directly on your browser
Powered by Odoo, LMSI specializes in open-source enterprise resource planning (ERP) systems, with core modules for sales, purchase, manufacturing, and customer relationship management (CRM). Our systems are designed to be easy to use and customizable to your specific needs, with a focus on driving efficiency and streamlining operations. We believe in the power of open-source software to empower organizations and help them reach their full potential.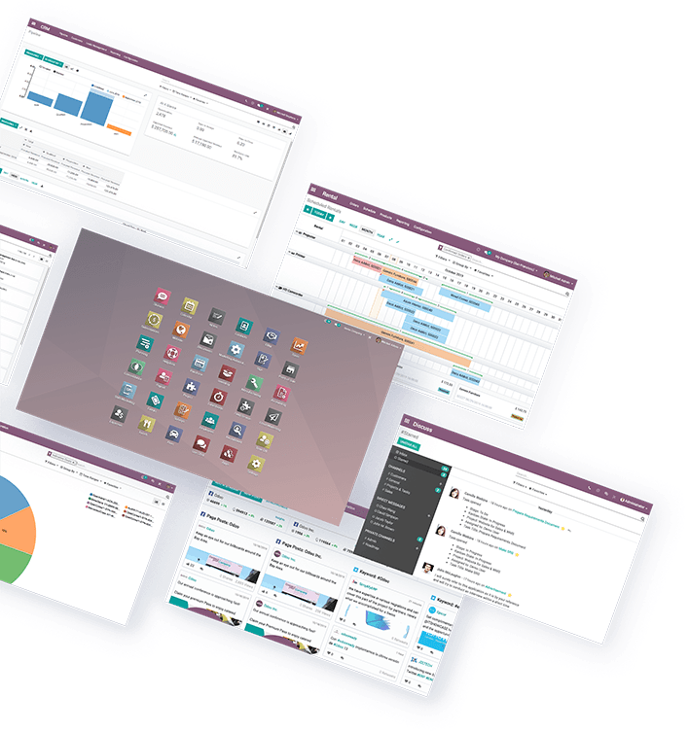 ​A unique value proposition
Everything you need with a top-notch user experience.
Our family of apps works seamlessly together - giving you the ability to automate and track everything you do - centralized, online, and accessible from anywhere with any device.
The open-source development model of Odoo has allowed us to leverage thousands of developers and business experts to build the world's largest ecosystem of fully integrated business apps.
With a modern and elegant technical design, Odoo's framework is unique. It allows us and our community developers to provide top-notch usability that scales across all apps.
Finally, with regular annual releases, Odoo evolves much faster than any other solution.

over 7,000,000 users, run Odoo to improve their bussiness.
Join them and make the right move.